"I've got the GOOD stuff"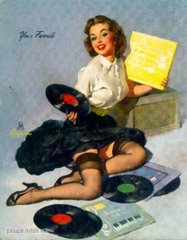 It's on KBFD!
Enjoy the "Vintage" FM Music Radio sound of the 60' and 70's, with new and Indy artists too on KBFD-FM
Listen to KBFD-Free Form Rock Old & New
KBFD's Vintage Rock Player, Head Shop & Hippie Museum!

Visit the KWFM Memorial Site below!
92.9 KWFM Tucson Original Logo
This page is dedicated to Radio History. I have always loved this business and loved music. Radio has changed so much over the decades, even since I first started listening in the early 60's and then got my first gig in 1978 while still in high school in Tucson,Arizona.
As a listener I have fond memories of listening to "Border Blasters" such as X-Rock-80 and The Mighty 690 from Mexico. In high school it was KWFM in Tucson, and during my frequent visits as a teen to Cincinnati and San Diego I listened to WEBN,WLW and 91X and KROQ. Then while in the Army in Europe it was Radio Luxembourg and American Forces Radio.
As a Disc Jockey my memories were made at the legendary KSTM Phoenix and KWFM and KLPX in Tucson, along with gigs at KUIK and Q105 in Portland,Oregon.
I discussed in an article a few years ago, a brief overview of radio history. Where we've been, where we're going and what I believe is currently wrong with the AM & FM broadcasting industry:
http://worldradiozone.tripod.com/id8.html
I can only try to bring you memories & listening pleasure through the station I now operate and program, KBFD 104.9 at Sunset Beach, Oregon. Listen on-line below and enjoy the "Vintage FM Music Radio" sound as we spin B-Sides, Indy artists, New Music and Standards! In between tunes on KBFD you'll hear classic FM commercials, promos, ID's and clips of American Forces Radio-Saigon. Also to help us remember, I've put together a list of links to all the great stations I've just mentioned. Not everyone is as passionate about radio as I am, but for those that are, I think you'll enjoy this website. Do you know of a good historical radio website? E-mail me so I can include the link!
Peter Michael Kraushaar
Host of the All-Night Rock Asylum
Peter Kraushaar aka "Cactus Pete"
KSTM "The Storm" - Apache Junction/Phoenix
Portland, Oregon Radio History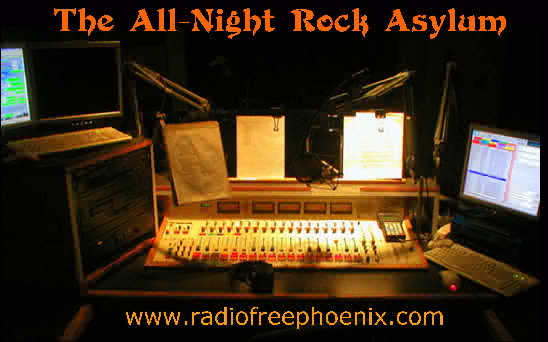 KBFD FM 104.9 Sunset Beach broadcasts on FM and on the Internet in the true spirit of 60's and 70's Free-Form FM and we mix in some new music too! In between tunes you'll hear great old FM clips, Legendary station ID's, NBC News Woodstock reports, Classic FM Concert promos and commercials and clips of American Forces Radio-Saigon and old AM "Border Blasters". Enjoy and pass on the link for KBFD Radio at PacificRadio.org or SunsetBeachOregon.com